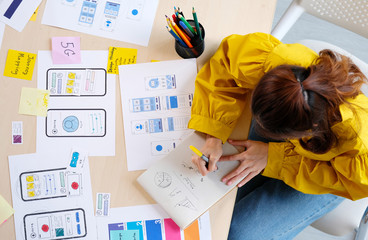 DESIGN SPRINT: DESIGN YOUR DIGITAL SERVICE IN 2 DAYS
Every day, Tooap supports project leaders in creating applications and services that appeal to their users.
Our facilitators organize and lead Design Sprint workshops that will allow you to co-construct solutions to meet the challenges of your innovative company.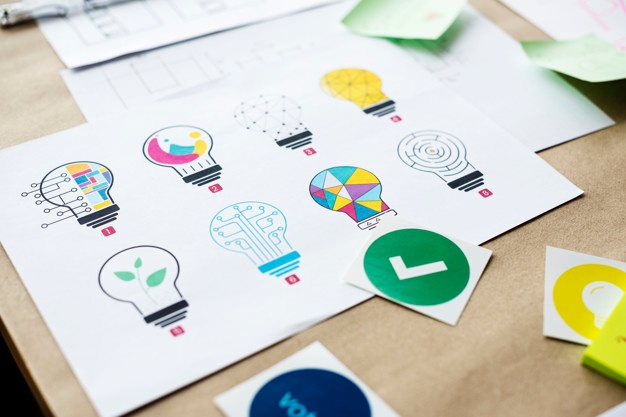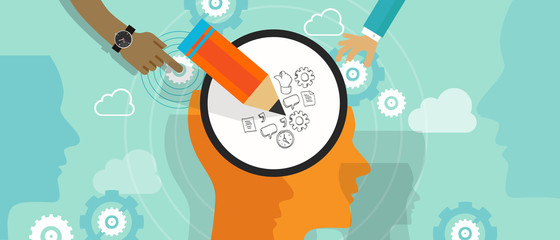 What is Design Sprint ?
Design Sprint is a method of co-creation formalized in 2016 by Google Ventures which aims to accelerate the innovation process of start-ups and large companies. Using this method,  go from idea to prototype & testing a solution in less than a week.
Why do you need Design Sprint in your business?
With Tooap facilitators, test the potential of your future innovative product or service, without having to invest in expensive and risky development. A few days are enough for the development of a solution which will be quickly market benchmarked. 'derisk' your innovation and improve the credibility of a project with investors.
Situations inviting a Design Sprint
A Design Sprint is useful when you launch a project of several months or years, when the stakes are high; when you have a "deadline" approaching and you need solutions quickly; or even when your project "pedal in the semolina!".
Launch of a new product or service.
Extension or redesign of an existing platform.
Ergonomic or emotional issues affecting sales (eg high cart abandonment rate).
Launch of a complex project requiring the close collaboration of several actors.
Empowering the team and improving sharing and collaboration
Creation of an emulation around the digital transformation of a company or an organization.
Key Benefits
Organize knowledge of the service or app you want to deploy
Confront your vision with experts in the field
Capture customer issues
List the reasons for the failure of your project
Find the matches between your clients' objectives and your business objectives
Organize your pre-existing innovations
Generate new ideas corresponding to customer issues
Create the storyboard of the solution that maximizes the chances of success
What are the steps of a Design Sprint with Tooap ?


Empathy
Ask the problem: challenges to be met, empathy with target users, major problem to be solved.
Mapping
With our Experts, carry out the typical day's journey for your future users.
Storyboard
Realize the final storyboard of our solution: lightning demos, drawing of solutions in 4 steps, storyboard of the best idea
.
Prototype
Build the prototype of the solution. The goal is to have a POC realistic enough to test your hypotheses with users.
Test
Test our prototype directly in the field, and collect users' impressions of your product.
How are Design Sprint sessions organized with Tooap?
Our workshop is generally spread over 2 to 5 days, depending on your needs and the number of employees within the team.
For incubators, we offer a modified and modular version of the Design Sprint which allows participants – generally in a smaller number – to mature their project and return to the field.
The "Tooap facilitators" will adapt the number of days of support required, on a case-by-case basis, according to the maturity and needs of the innovative project.
Before the sessions, each project leader will benefit from a detailed presentation of the program of support days.
Explanatory guides and videos will be made available to efficiently prepare for Design Sprint sessions.
Finally, the key to the success of a Design Sprint is to adopt an empathetic positioning in relation to your users.
To participate in Design Sprint sessions accompanied by our Tooap facilitators, the team will have the opportunity to choose the days that suit them but which must remain consecutive.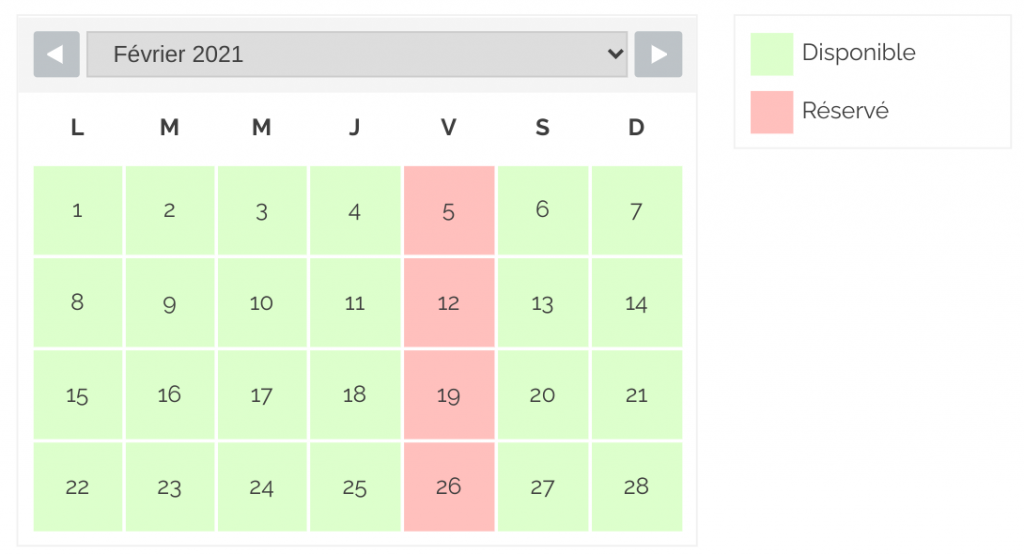 In order to make the sessions more efficient, we ask you to reserve the slots 15 days before the first session.
The planning of a complete project is based on the example of the model below: